Anthony and Laura met in college on move in day, the first day of their junior year. They got married in May of 2013 and had their first son, Luke in February of 2018. They both graduated from Northwest University from the college of ministry. After youth pastoring for 7 years at Valley Christian Center, Anthony and Laura began to feel God's stirring them to plant a church.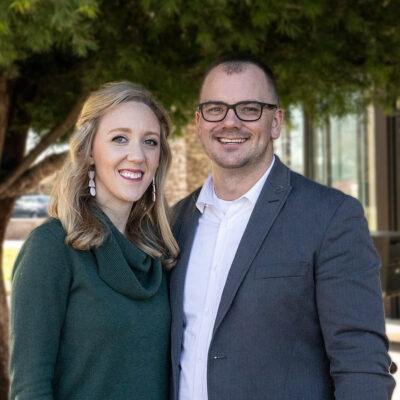 Kyle and Marcia are the Lead Pastors of One Church. They have led One Church since 2011, growing from one location to seven. Rather than seeing the church get bigger and bigger at one location, they have seen God bless the efforts to spread wide and reach people in their community, from neighborhoods to nations. They have a passion to see leaders built and released into the call that God has placed on their lives. Their three kids are pretty awesome. Colby is smart and social, with a quiet leadership about him. Then there's the friendly and fierce Rylie, who is equal parts princess and athlete. Finally, there's the self-proclaimed 'lover, fighter, and trickster' Jaxen, who makes any environment a more exciting place!

One Kids at One Church Manteca is a close family that spends time learning about God and learning about each other. We focus on serving Jesus and each other. 
Sundays at 10:00 am

One YTH at the Manteca Campus is a fun and energetic environment where teens can be themselves and make friends while discovering and developing their identity in Christ. 
Wednesdays from 6:00-7:45 pm at Manteca Campus. Young Adults are 18-30 year olds who are passionate about serving our community with the love of Jesus Christ. Our mission is to cultivate an environment where 20 somethings can build relationships that will last a lifetime. 
Every Thursday of the month, meeting at various locations throughout the valley at 7pm.
What can we pray with you about?
What can we celebrate with you?
Carry each other's burdens, and in this way you will fulfill the law of Christ.
Galatians 6:2
Therefore confess your sins to each other and pray for each other so that you may be healed. The prayer of a righteous person is powerful and effective.
James 5:16

Give thanks to the Lord,
for He is good; His love
endures forever.
Psalm 107:1